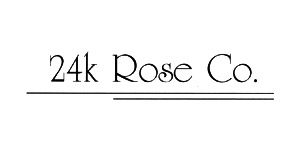 24K Rose
Our 24 Karat and Platinum Roses are real roses that are grown in the USA. For those that prefer a natural color in their rose, the lacquered rose is the right one for you. Underlying the success of the gold dipped and lacquered rose is the fact that men will always show their commitment by giving a rose to the woman they love.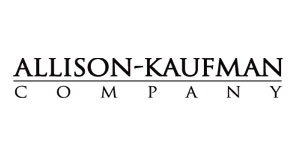 Allison Kaufman
Allison-Kaufman Company, in business since 1920, is one of the oldest and most respected diamond jewelry manufacturers in the United States. Our family owned business has had a commitment to manufacturing the best in fine diamond jewelry for nearly a century. Our quality and workmanship is unsurpassed and our styling is legendary. Our knowledgeable and experienced staff selects only the most brilliant diamonds to be meticulously hand set into exquisite, handcrafted Allison-Kaufman diamond jewelry.
Browse our Allison Kaufman products View all

→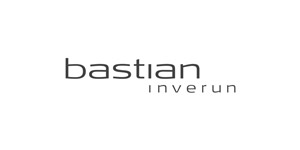 Bastian Inverun
We have been making jewellery at bastian since 1974. From the very outset, we have always followed the one and same philosophy: Designs that are in line with the latest trends but that are also made for eternity in some ways. Using only natural materials - shining sterling silver, brilliant gold, twinkling diamonds, shimmering pearls and fascinating precious stones - we create precious and solid jewellery of the very highest quality. And at prices people can afford.
Browse our Bastian Inverun products View all

→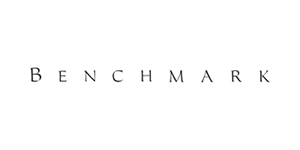 Benchmark
Manufacturing beautiful bridal jewelry for over 40 years, Benchmark utilizes the finest skilled craftsmen and state of the art technology to create beautiful wedding rings in gold, palladium, and platinum. Proudly manufactured in the U.S.A., each Benchmark ring is carefully crafted and undergoes a 6 step quality control process to ensure that your wedding ring will last for generations.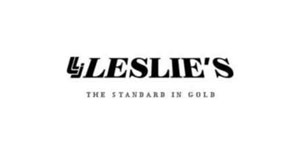 Leslie's
Experience the Italian artistry and craftsmanship by Leslie's, complementing bold styling and elegance. This premier jewelry collection features a variety of timeless, traditional, and fashion-forward trends in 14k gold, 10k gold, and sterling silver, with designs available in bracelets, bangles, pendants, necklaces, rings, earrings, charms, chains, and more.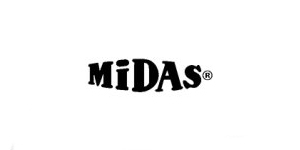 Midas
At Midas Chain we have a wide variety of 10k, 14k, and 18k white and yellow gold jewelry. This includes an extensive sterling silver jewelry collection including chains, bracelets, pendants, earrings, and so much more. The crystal jewelry in sterling silver styles have become extremely popular as well. Some of the exclusive jewelry lines are the Bon bracelets, Chatty Charms ,Crystal Persuasions, East2West and much more.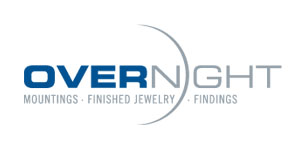 Overnight
Some style is legendary. Since their establishment in 1994, Overnight has grown into one of the most fashion forward, service-based, reliable jewelry suppliers in the industry. To this date, Overnight has nearly 50,000 styles in its tremendous jewelry supply. As an "in stock" company, meeting the demand for immediate goods has always been Overnight's specialty.
Browse our Overnight products View all

→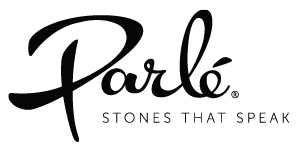 Parle
At Parlé, we design and handcraft original jewelry with amazing color gemstones. From Opals, rainbows formed in the earth 100 million years ago, to Sapphire with the colors of the sky and ocean worn by Royalty, to classic Ruby & Emerald. Parlé features only "Stones That Speak"! Let us color your world and find the perfect collection of colored gemstone jewelry that speaks to you.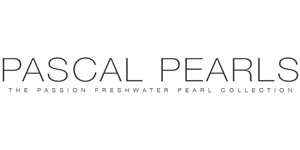 Pascal Pearls
We are committed to providing stunning pearl jewelry, crafted with brilliant, premium-quality pearls. From our timeless pearl necklaces to our designer pendants, every freshwater pearl we offer is among the best 4A-quality pearls in the industry and must meet our rigorous standards of excellence.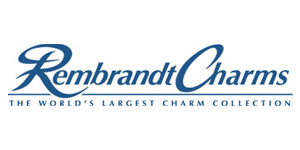 Rembrandt Charms
Rembrandt Charms is world-renowned for superb craftsmanship and a stunning collection featuring thousands of charm styles. Only Rembrandt has earned the title, The World's Largest Charm Collection by offering each charm style in five different precious metals: sterling silver, gold plate, 10k yellow gold, and 14k yellow and white gold. All Rembrandt products are backed by a Lifetime Warranty.
Browse our Rembrandt Charms products View all

→